This homepage does not offer commercial transaction functionary. If you are diverted to similar but suspicious website, please report to us immediately. Kenji Workshop is contributing great efforts to entertain audience who are attracted to the artiste's compositions and talents. Please take a moment to walkthrough the music world of Peter Lai. We would be grateful to hear your suggestions too.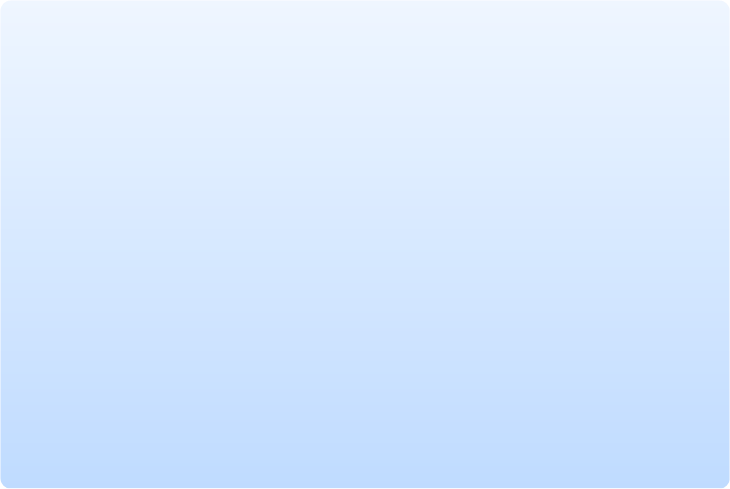 Healing

Ethnic

World

Cult

Mood

Biography
...................................................................................................................................
Peter Lai; (other alias, Kenji Aoi) ~ member of The Composers & Authors Society of Hong Kong (C.A.S.H.)

Composer, record producer and instrumental artist. Born in the British colonial Hong Kong on 31st August,1968. Studied at Oswestry School (Shropshire, U.K.) in 1983 and became a studio engineer in 1989 after returning home. His recording clients included Jacky Chan, Anita Mui, Anthony Lun, Sammi Cheng, etc.. He has joined W.E.A.(HK) in 1990 and became the Hong Kong youngest records producer. He was later to become the producer for Danny Chan, Alex To, George Lam, Lui Fong (and others). His true talent however is creating instrumental music, which spans from new age, easy listening, healing to world music genres. He left pop music scenery after numbers of successful productions and compositions in 1994, moved on to his own music.

Peter Lai had self published an experimental CD - "FATE 秋葉緣" in 1994 with the assistance of Mr. Garic Chau (W.E.A.) which has received unexpected success. The primary edition was completely sold out in the first year. In 1995, Mr. Sampei Yugami of Planet Inc, Japan has contracted with him and he was then moved and lived in Osaka. The mysterious speculations began as audience has very limited information about the artiste. His early releases were distributed by a Japanese corporation so that not many audience would know that he is a Hong Kongner. Until today, Peter Lai has never proposed any distribution contract or collaboration plan with major records labels because he demands absolute freedom in his own projects. He had even turned down a distribution offer by Warner Music (HK) after returned from Japan.

In 2006, Peter Lai was invited by the Nation Cultural Museum of China to produce the soundtracks for a documentary TV series. That was the first time for him to travel deep into China with the filming crew and started to learn about the different nationalities of his own country. During the filming journey, he has discovered many potential ethnic musical elements for his later creations. However, until today, he still describes himself as a foreigner in China.

In 2009, Peter Lai has begun to release his albums via digital platforms. The first released was "Horizon Bleu 藍地平". At the same time, he has started to produce commercial music for worldwide media platforms (with alias, Kenji Aoi), including Hollywood's production studios. His musical works constantly appear on TV networks worldwide including Discovery Channel.
1989 to 1990
Sound engineer at Bally Studio that was established by Mr. Johnny Yip and Mr. Michael Lai.
Operate as recording engineer for Anthony Lun, Anita Mui, Jacky Chan, Sammi Cheng, etc..
Recording Engineer and Composer for Sam Tsang (Warner Music)
The resulting album for Sam Tsang won a 'Talent of the Year' award from TVB.
On receiving this award, Peter Lai was invited to join Warner Music Hong Kong as Assistant Record Producer.
1990 to 1992
Assistant Record Producer for Sandy Lam "City Rhythm Part 3"and George Lam "一咬OK".
1991 to 1992
Promoted to Record Producer.
Producing for Danny Chan. The song titled "一生不可自決" has won the 'Hong Kong Golden Hours Of The Year' award in 1992.
Composing popular songs for various record companies including BMG and EMI.
1991 to 1993

Producer of Alex To for his albums "Because I Love You", composed and arranged a number of compositions throughout Alex To's contracted period with Warner Music.
Also producing / composing for Lui Fong and Dicky Cheung (Warner Music).
1994 to 1995
Serving Fitto Entertainment as Production Manager.
Release first instrumental album, "Fate" in 1994.
Contract artiste of Planet Corporation (Japan) in November 1995.
1996 to 1997
Composed and produced the soundtrack music for Japanese film "Baby Krishna" produced in 1997.
Created theme music for an NHK TV series, 'Asian Television Vitality' in spring 1997.
Release second album "Riddle" in Hong Kong.
1997
After the success of "Riddle", healing series carried on with "Global
Aquarium" and "Lunar Essential".
Returned to Hong Kong and established Asian Planet Company for records productions and distributions.
1998
Releasing one of the most popular instrumental albums, "The Little Prince". Widely used by Hong Kong, Taiwan and Japan broadcasting media as theme and background music.
Composing the theme festival music "TenShin Matsuri" for Osaka City Government.
1999
Producing the Sky Show "Enigma of the Sun" soundtracks for Hong Kong Space Museum, later released as album titled "Virgo" (re-released as Virgo Chanting in 2009).
2000
Releasing "Hitomi", another popular album appears on TV drama.
2001
Theme and title music for "星光伴我行" TV series by StarEast Works.
Producing the Sky Show "Constellation" soundtracks for Hong Kong Space Museum.
2002
Release of "Profile", the best collection double CD.
Serve as Music Director at TVB.
2003 to 2004
Audio and Music Director of the "Anti-terrorism Practice of Guangdong Province" for Guangdong Provincial Public Security Department. (The first ever anti-terrorism practice in China)
Producing the Sky Show "Space Travel" soundtracks for Hong Kong Space Museum.
Establishing Asian Planet Music Library for public background music systems.
2005
Production of music contents for NHK Osaka Digital Radio Station (trial broadcast)
2006 to 2008
Co-producing TV documentary "Colorful China" with National Cultural Museum of China. On filming tour for the 56 nationalities of China. Audio and music director for the same documentary series.
"Horizon Bleu" instrumental and slide show album photography production in South America.
2009
Sky Show soundtracks for Hong Kong Space Museum.
Production music for N. America B2B network.
Establishing alias Kenji Aoi for commercial music activities.
2010
Planetarium programs soundtracks for Hong Kong Space Museum.
Music for NHK Osaka feature program " World Expo in Shanghai".
Producing and directing feature series "What's Been Made", a demonstration preparation for the "How It's Made" Asian version for Productions Maj, Quebec - a Discovery Channel Network.
2011
Release of MP3 album "Naomi". Production of "East-perience" album.
Winner of Sony Elite 100 feature film contest (Guangzhou).
2012
Music productions for Bureau of Land and Resources (China).
"East-Perience" CD release.
"East-Perience" MP3 album release.
"Virgo"MP3 album relauched under the new title"Virgo Chanting Revelation".

Kenji Aoi

To distinguish between Peter Lai and Kenji Aoi, the answer is music itself. In 2009, Peter Lai has started to produce music for media companies. So often, the works have no artistic connection with his other projects. "Commercial music is born to enhance or furbish another product. It requires teamwork, not a 'me' work...., teamwork is the keyword that I've learned in Japan and my company was situated at AOI Building in Osaka, guess how I've adopted this alias then..."

So, the bottom line is that it will be unlikely to see an album by Kenji Aoi.
Past & Present
---


home
bio
albums
links
downloads
contact
Decades of serious instrumental music

Logos & trademarks belong to respective companies.